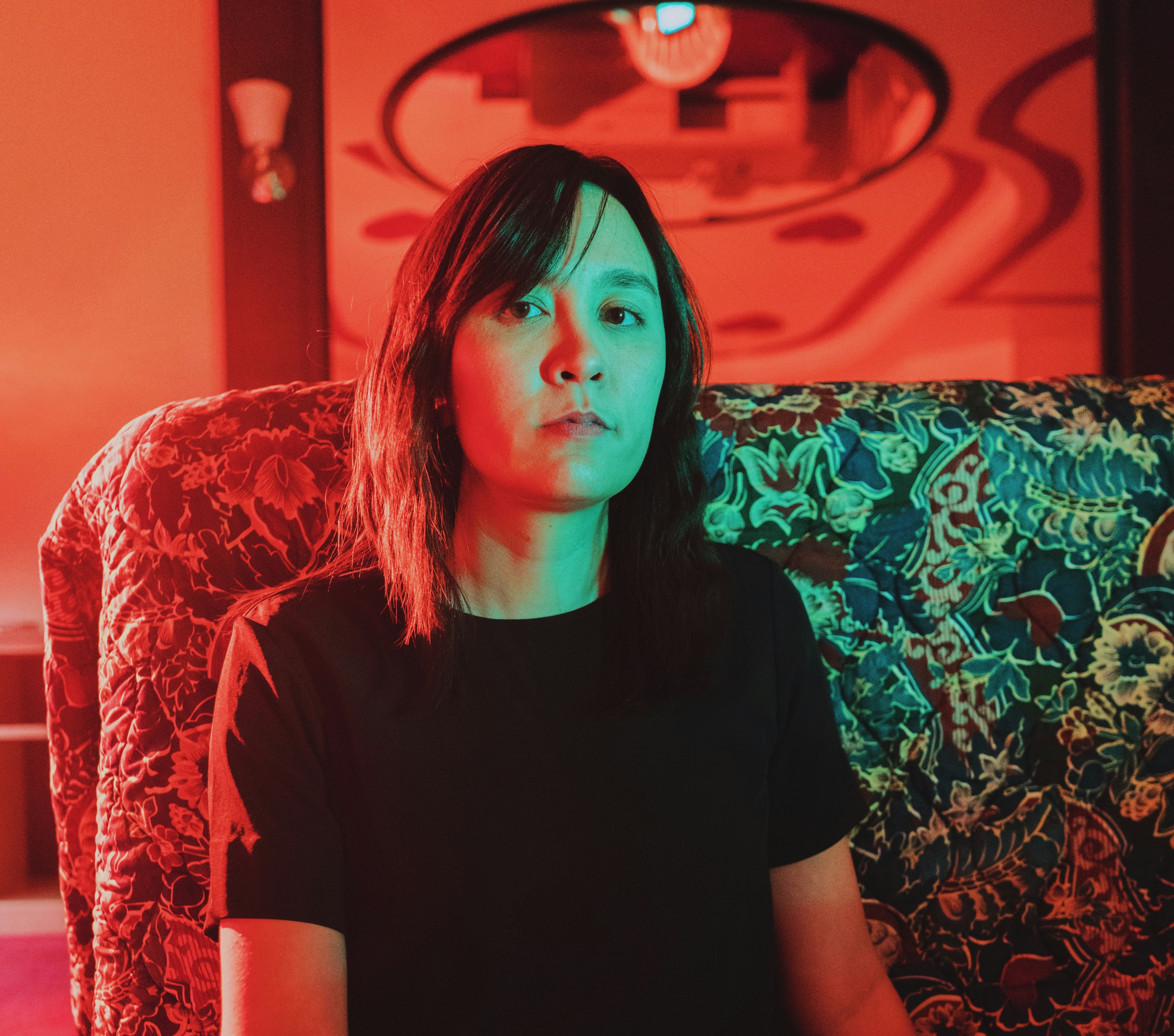 Maegan Houang is a writer/director based in Los Angeles and Michigan. She is currently a co-producer on The Sympathizer (HBO) and previously served as a story editor on Shōgun (FX) and a staff writer on Season 2 of Counterpart (Starz/MRC). She also co-wrote Jamojaya directed by Justin Chon (Blue Bayou, Gook) and is currently writing Nekrokosm (A24) for director Panos Cosmatos (Mandy).

In 2018, she received a VSCO Voices Creator Grant to direct In Full Bloom starring Kieu Chinh (The Joy Luck Club). The short film premiered on Short of the Week and played at festivals including Fantastic Fest, Atlanta, Oak Cliff, Indie Memphis, New Orleans, LAAPFF and Sidewalk Film Festival. She recently directed two episodes of the WGA Award Winning Three Busy Debras (Adult Swim/HBO Max) Season 2. Her new short film Astonishing Little Feet starring Celia Au and Perry Yung is currently on the festival circuit.

Maegan has also directed music videos for artists such as Mitski, Vagabon, Charly Bliss and Hana Vu. Her videos have been recognized by SXSW, Noisey, Fact Magazine, UKMVAs, Stereogum, Pitchfork, and Vimeo Staff Picks. Her work primarily focuses on the complexity of the Asian-American experience, intergenerational trauma and her own experience living as a mixed-race American.
---
Press
25 New Faces of Independent Film 2023 / Filmmaker Mag

Panos Cosmatos teams up with A24, XYZ Films for Sci-Fi Fantasy Nekrokosm / THR

Pretty Horrifying: Director Maegan Houang's Visceral Vision for Mitski's Music / Bitch Media

Alyssa Learns to Drive / Vimeo Staff Pick

"Stay Soft" by Mitski / Vimeo Staff Pick

Best Pop Video for "In a Bind" by Vagabon / 2020 UKMVAs

Young Guns 17 Finalist / One Club for Creativity

In Full Bloom Review / Short of the Week
shots Presents September Monthly: Six Films from Unsigned Directors / shots magazine

Watch: Maegan Houang's Surrealist Fairytale Short In Full Bloom / First Showing

Maegan Houang Weaves an Alluringly Surreal Tale of Memory & Loss in Fantasy Short In Full Bloom / Directors' Notes

Intriguing Female Characters Highlight These 8 New Sci-Fi and Fantasy Shorts / io9

Shoot 2nd Quarter 2019 Top Ten VFX & Animation Chart / Shoot Online

Interview: How Director Maegan Houang is Bringing her Twisted Visions to Your Favorite Indie Music Videos / From the Intercom

Feature: Charly Bliss - Chatroom (dir: Maegan Houang) / Clipped TV

Maegan Houang Calls out the Cult of Rape Culture in Allegorical Charly Bliss Music Video "Chatroom" / Directors' Notes
In Full Bloom - VSCO Voices / VSCO
2018 VSCO Voices Creator Grant Recipient Interview with Access Ventures for VSCO Voices / Access Ventures
The 10 Best Music Videos of 2016 / Fact Magazine
Nominated for Best Pop Video - Newcomer / 2016 UKMVAs
The 50 Best Music Videos of 2016 / Stereogum
Splash and Splat: Interview with Director Maegan Houang / 1.4

Best Music Videos of 2016: Narrative / Promo TV
New Director: Maegan Houang / Shots Magazine

Best Videos of the Month: January 2016 / Videostatic

Maegan Houang Transforms Chastity Belt's Melancholic Sound into a Bloody Fight for Survival in "Black Sail" / Directors' Notes

---
Music Videos: Doug Klinger at Lab, inc. doug@labinc.info
Film & TV Management: Chris Davey at Media Talent chrisd@mediatalent.com
Contact: maegan@americanpainkillers.com
Instagram: houangm